9 February 2012, 11:57
As part of the ongoing reorganization of my personal practice of being, I've been observing one primary rule above all others: go where you're needed.
My senses are always alert for requests for help and I jump at every opportunity to serve. Living this way for the past 6 months has shown this to be the fastest path to genuinely exotic, beautiful and transformative experiences. And the experience points are what I'm here for, after all.
So, here comes my turn: I need help.
A key player within The Vanderbilt Republic is moving on. Jeffrey Woldan (our Technologist since 2010) has been a dreamlike collaborator, and the distance we've covered in almost two years staggers me. What he joined and what he leaves bear resemblance in name only. VR's sharpening of purpose and consistent successes have at their root Jeff's constancy, capability, and heart.
As VR has matured, so have we all, and this is the right time for flow.
It's not quite a goodbye—once VR, always VR—and it's a natural progression that I'm embracing fully. But a certain wistfulness lingers. The early days, they carry a beauty all their own. And this is another sign that they're over.
Thank you, Jeff. So much.
The content of our current Agency page represents the zenith of VR's 2011 incarnation. It was (and remains) a glorious creation. But it's also the rearview mirror.
The Vanderbilt Republic is right now transforming from the inside out, from deep within. This is an extremely purposeful time. Our next Technologist is going to join a team right now working at the next level, and her/his contribution will shape the future of this young movement for years to come.
See the ad on Craigslist – TECHNOLOGIST SOUGHT – and please share it (or this post, or both) with the right folks.
You, dear reader, have my future in your hands, and that's okay with me.
8 February 2012, 16:38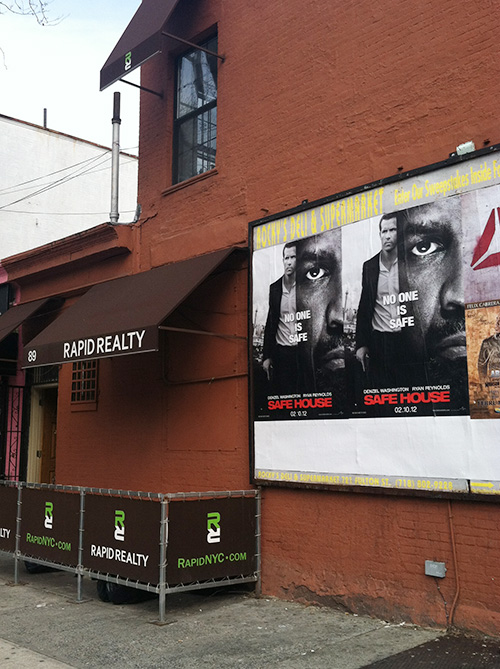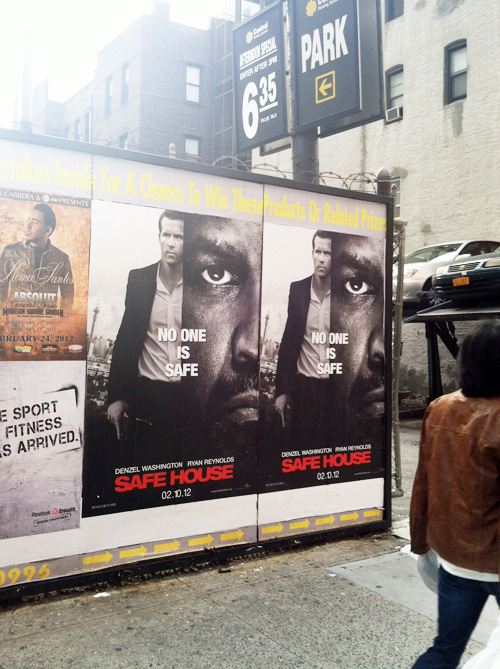 7 February 2012, 12:55
The post that relaunched S+ last Tuesday had been on my mind all through the remainder of the week, long of tooth and claw as it was.
By Saturday, I was more than ready for some non-metaphorical, reflective downtime.
I live right across the street from a church, Brown Memorial. It's been under renovation for years. And this weekend, or more precisely, the moment I stepped outside, their grand Rededication Service began — complete with student orchestra, 200-person deep line of worshippers, and police-present closure of Washington Avenue.
Rededication… I don't think I'd ever used the word before last week. Spellcheck complains every time I type it and my workstation's dictionary/thesaurus has no entry.
But there it was, on a banner opposite my home, and in the hearts of everyone around me- REDEDICATION. Let's get cosmic, baby.
6 February 2012, 14:44
Two years ago I created a storytelling form that I somewhat understand.
A Picture Story is a very rapid slideshow of still photographs, set to audio. The photography is grueling. It requires the image-maker to fire each frame manually in response to the tempo of the surroundings (and FPS desired) while maintaining an acute awareness of everything underfoot and likely to come in the near future. The editing process is even more demanding. It requires the sorting, renaming, processing, cropping, sequencing and understanding of tens of thousands of photographs.
But it's worth it. The balance of energy and depth possible in a Picture Story surprises me still, and I think a key component of what works is that it actively recruits the viewer's imagination. Straight video spoonfeeds and stills can be grazed with inattentive eyes. This has a funky flow, and I like it.
The fiber of the format is something that I'm still learning how to weave, and it spurs much creative growth. Because: in the editing room, I have to unravel the unstructured/prescient storylines that my shutter snaps commit me to… Without a map. And even if there was a map, the map isn't the territory: intellectualization fails to finish the job that heart starts (I've tried).
Call it heart, guts, spirit or soul; this is what starts the ball rolling in the first place. So, when editing, the game is to retrieve that state of being, open and synchronized to causes and probabilities.
The piece I'm working on now, for The Posse Foundation, will be done soon. The past 32 hours have been trancelike and productive, and I'm feeling that mix of anxiety and clarity that comes when I have it by the tail — a good high.
I'm liking where this is taking me. Especially given the long-range of my dreams. Picture Stories are particularly impressive when projected, and they present many pathways for interaction.
2 February 2012, 16:40